Formals
Tale Of Bashar (FR18)
by Mehreen Mirza on Dec 11, 2021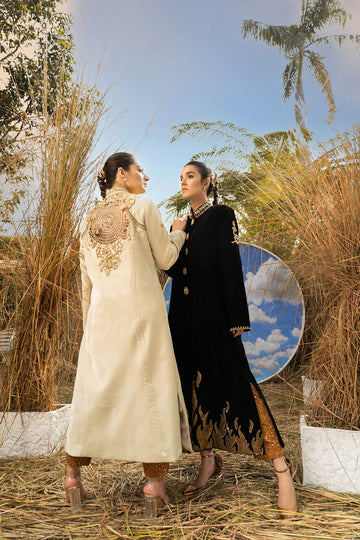 Description : This line pays homage to the tale of bashar. It includes elements like the peacock and snake that helped shape the whole conspiracy which is represented by the webbing of the spider. The flames hint at the ultimate banishment to earth. It is a creative interpretation of the tale executed exquisitely by hand work.
These one of a kind jackets are generously laden with zardozi, stones and immaculate beadwork. They are given a statement ending with eye catching shimmery pants.
Fabric: Raw Silk / Velvet.
Delivery Time: 20 To 25 Days
This product is made to order Contact What's App to place an order