Formals
The Tale of Khusrau wa Shirin
by Mehreen Mirza on Nov 12, 2022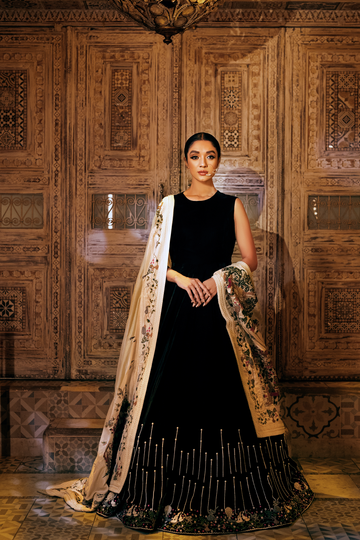 The Persian King Khusrau and his lover, the Roman Princess Shirin, they both faced a lengthy courtship strewn with mishaps and difficulties.

In the midst of these difficulties, the two lovers would meet at a stream. The stream was a long way away from the palace. The two lovers would often be away for days just searching for each other. One day, when Khusrau was searching for Shirin, he saw her washing her hair beside the stream. Patiently waiting for her lover to arrive.
Delivery Time: 20 to 35 Days
This product is made to order Contact What's App to place an order.