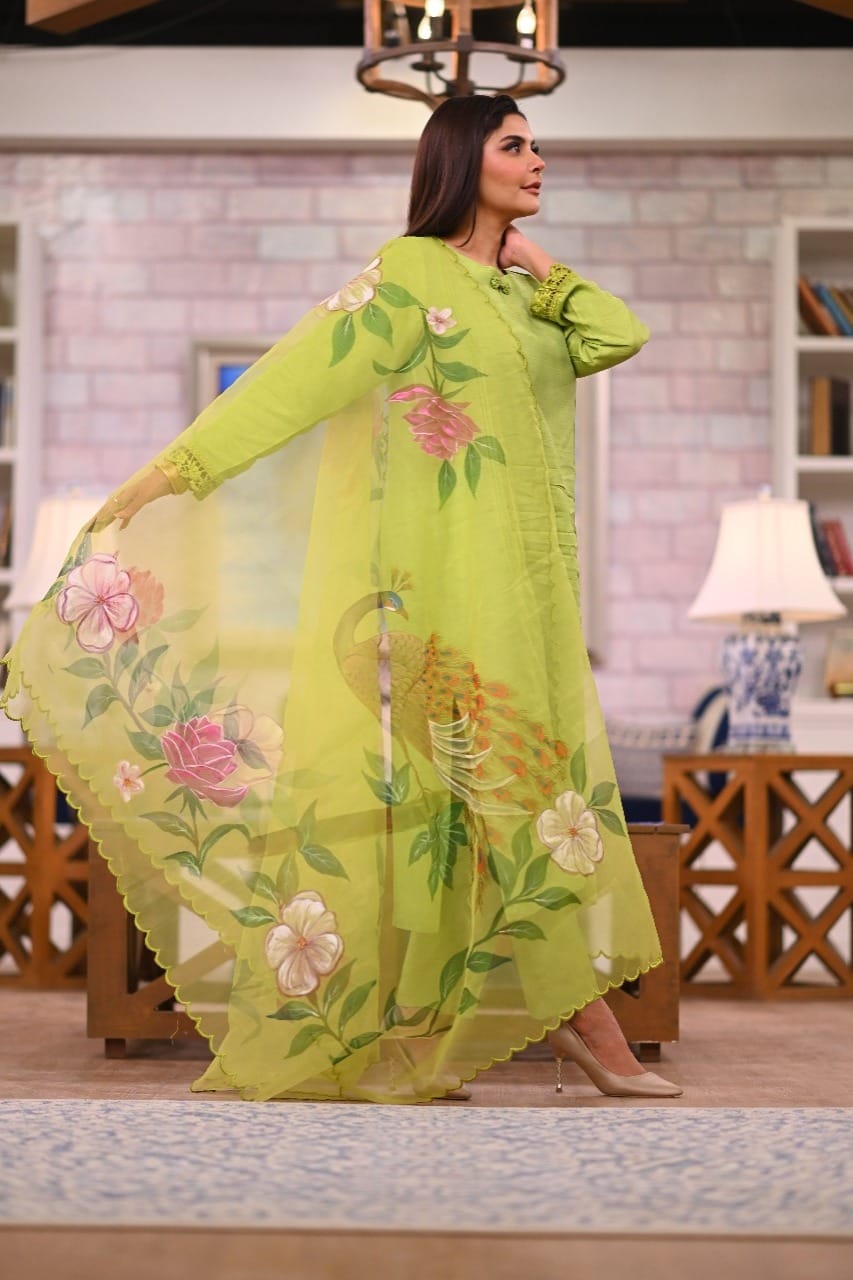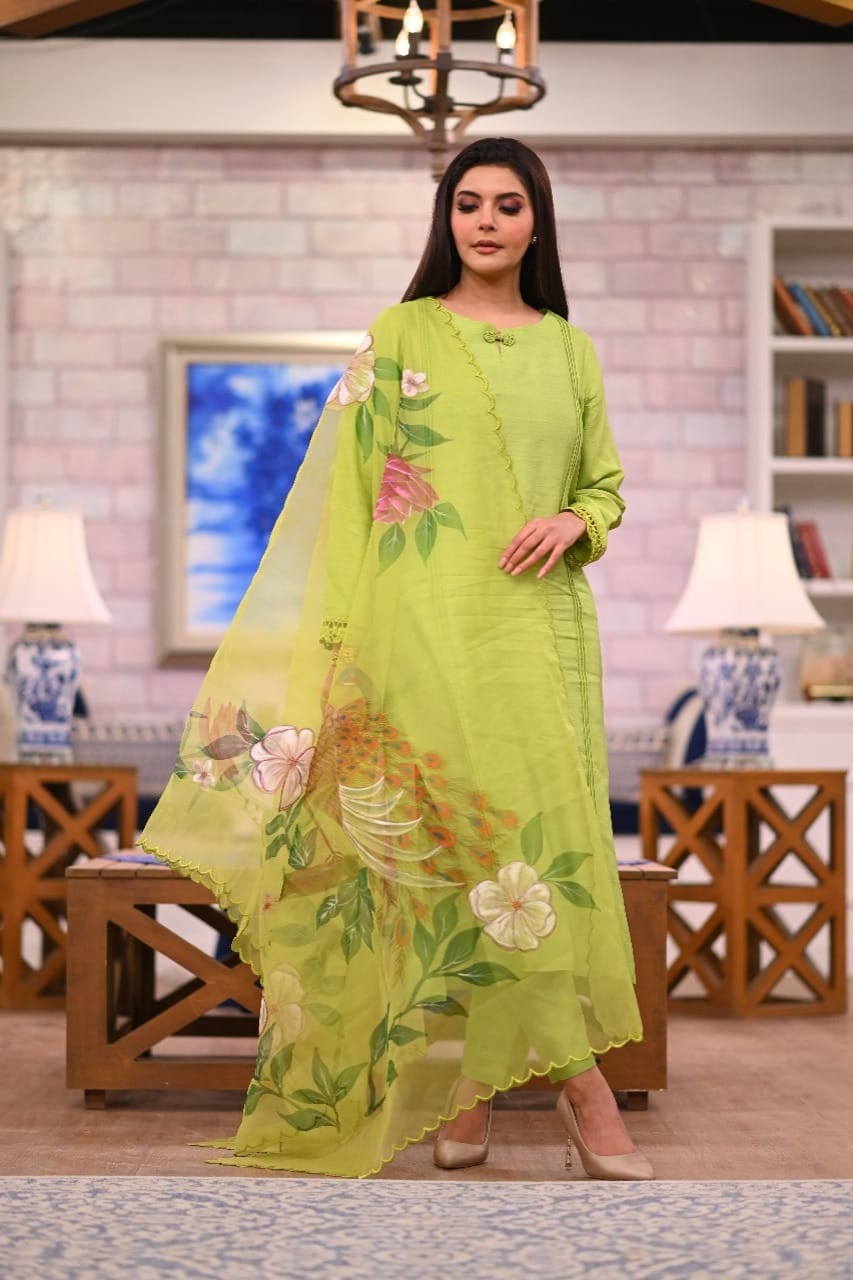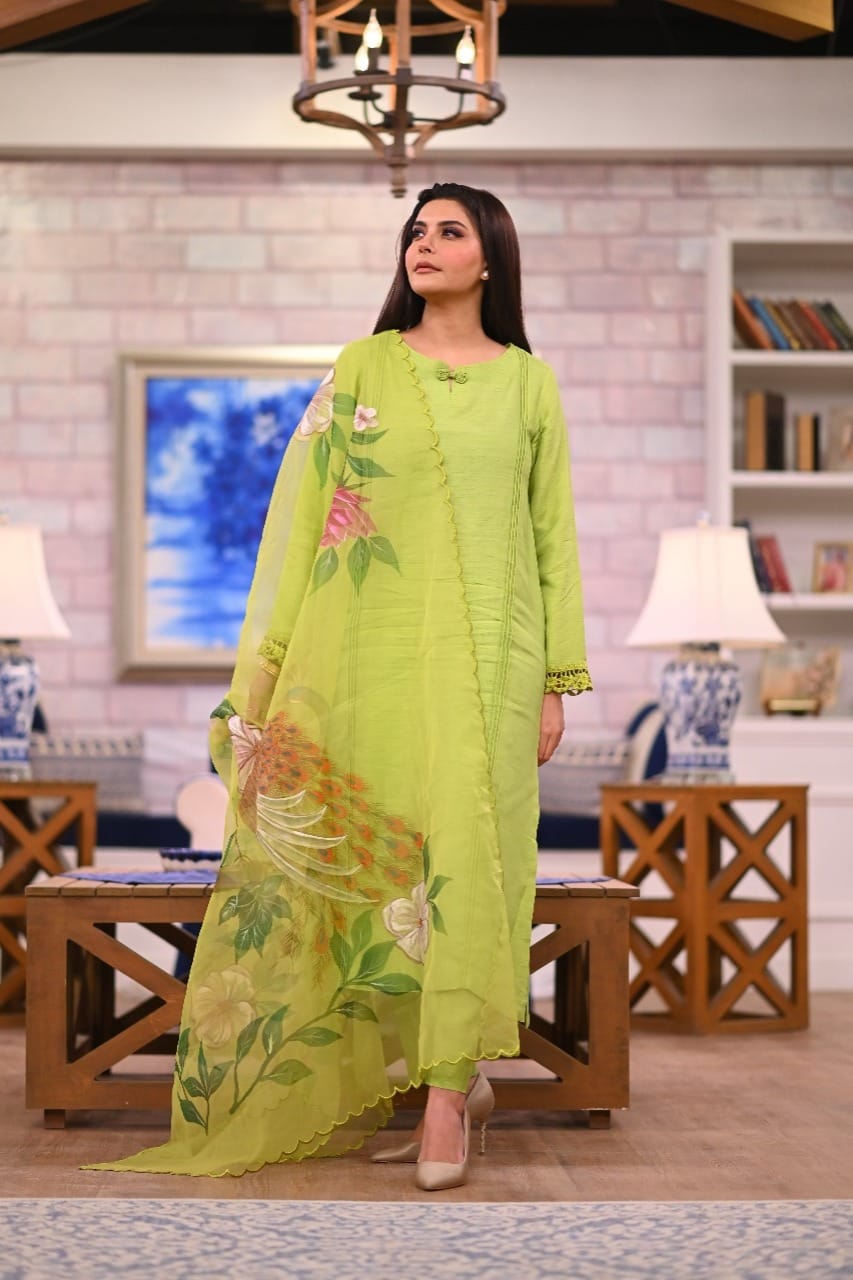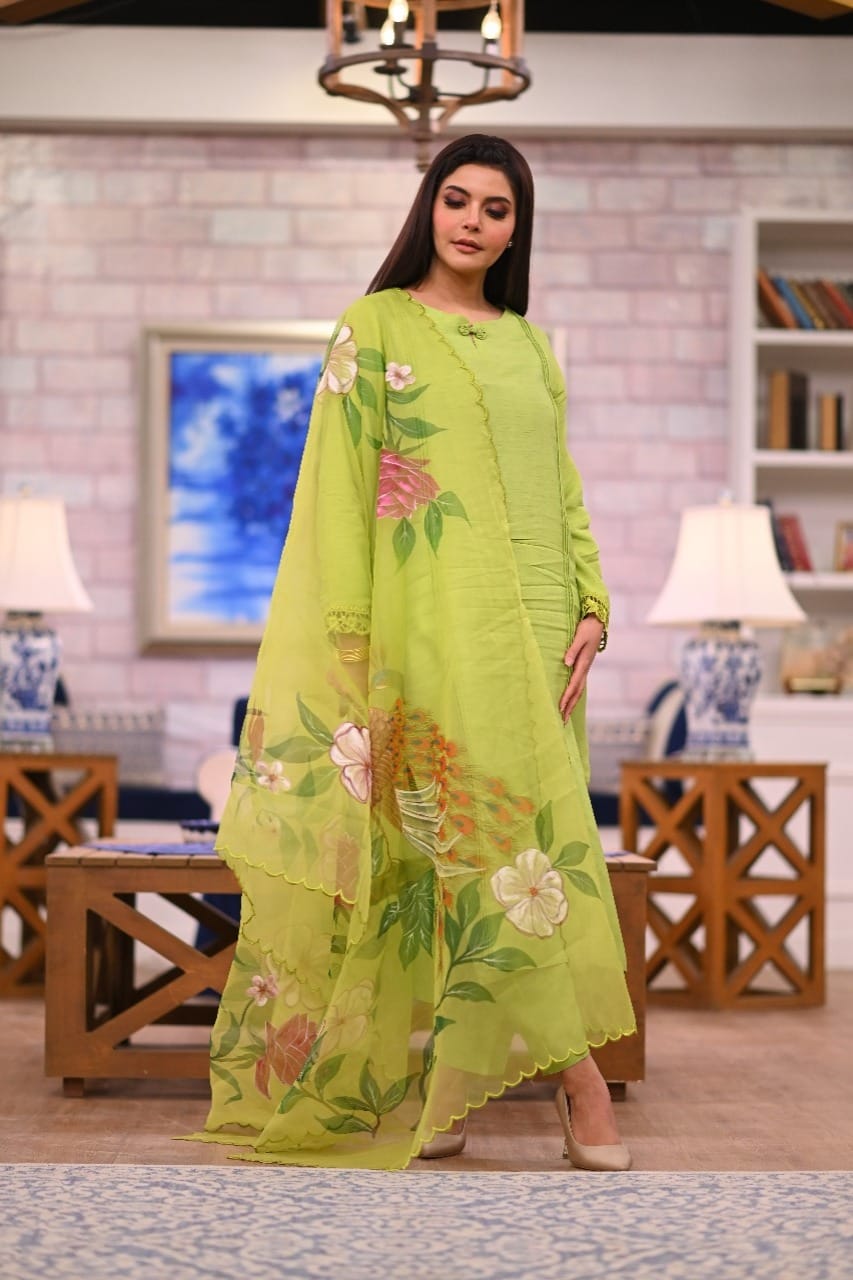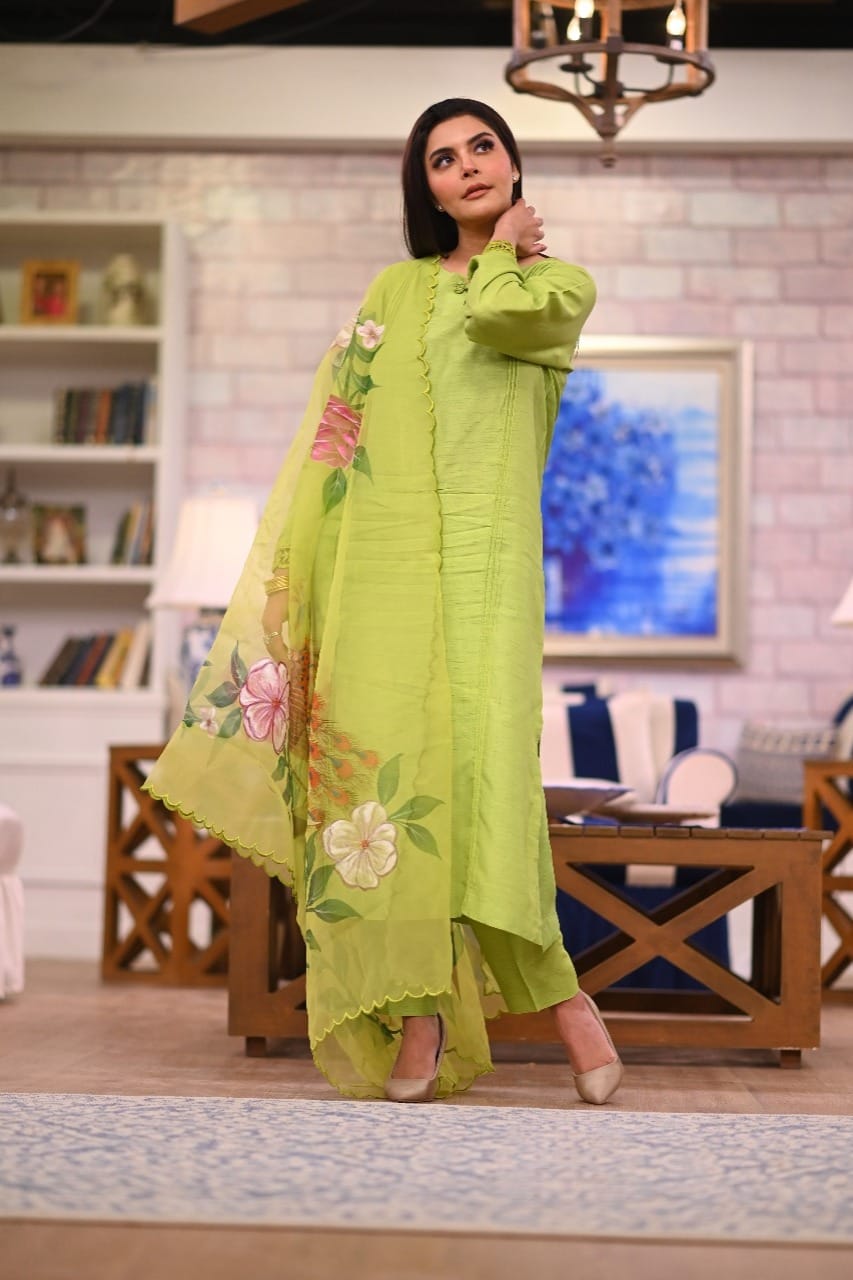 Regular price
PKR.29,500.00
Sale price
PKR.29,500.00
Regular price
Description: Our parrot green raw silk shirt and pants detailing paired with a beautifully hand-painted dupatta featuring flowers and birds.
Disclaimer:
This product is made to order.
Product colour may slightly vary due to photographic lights used and the display calibration of your screen
Fabric Shirt and Pants: Korean RawSilk
Dupatta: Organza 
Delivery Time: within 30 days.